---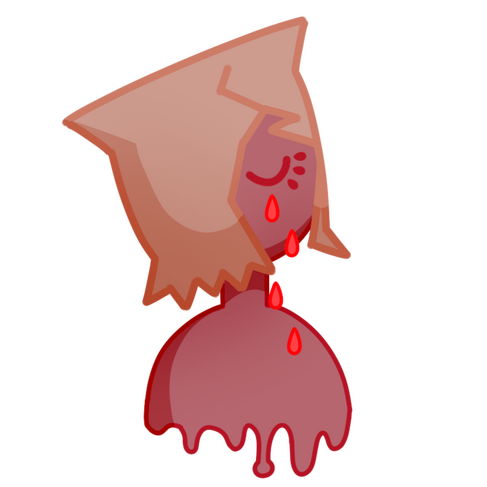 Alia Kim | 20 | PH
Freshman Animation and Game Development student. Art hobbyist, and aspiring game developer.My specialties are pin-ups, portraits, and full-body illustrations, I can adapt to different art styles as well. Currently learning Java and Python, and can handle simple Ren'Py codes.
LINKS & CONTACTSEmail: [email protected]
Discord: aliakim#5533
Please read notes before contacting!
---
Notes & Conditions
Statements below are non-negotiable.
PAYMENTS & PROCEDURES:
International payments are in USD, and local payments can be in PHP, paid either through GCASH or PayPal.

Prices are negotiable, depending on the difficulty of the client's request.

A small percent of the payment is requested upon sending the first draft. The full price must be paid before the client receives the completed work.

Refunds are not allowed once the flat art draft has been finished/sent.

If a commission is canceled, the refunds sent will be deducted based on the current stage of the work in progress.
-10% in drafting stage

-20% in outlining stage
If I am unable to complete a commission due to any issue irrelevant to the task at hand, a full refund will be given.

Discounts are not allowed.

Commissions will take until a month and a half to complete, (though it might take shorter for simpler commissions).

Progress updates (drafting, line art, flat colors) will be sent whenever finished.

Clients are required to confirm that they have received their commission(s).
TERMS & CONDITIONS:
Commissions with R-18 themes are limited to persons of 18 years and older.

Commissions can be declined upon request due to personal reasons.

Requests for major revisions are welcome until the final procedures (i.e. finishing touches, detailing, near completion)

Commissions with timeframes 5 days and shorter will not be accepted.

All rights to every commission belong to the artist, pen named Alia Kim / 24_wildheart. References used can be cited if asked by the client.

The said artist can share/repost the commissioned artwork as promotion/examples/references unless the client asks otherwise.

Commissioned artworks can only be used for personal and non-commercial purposes (i.e. icons, banners, headers, etc.) on the condition that there is ample credit given and/or a link to the artist.*

Watermarks must not be removed/hidden/altered under any circumstance. Doing so will lead to the artist performing legal actions.*
*Note that the last two articles are not necessarily applied if commissioning for game development purposes.
---
Commission Fares
Will Draw:
Male + Female

Pin-ups

Lolita

Fantasy

Fursonas

Chibi
Will Not Draw:
Mecha

Vehicles

Modern Artillery / Tanks
Base Prices:
| ♥ | Draft | Line Art + Flat Colors (Optional) | Shaded + Rendered |
| --- | --- | --- | --- |
| Bust | $5.00 | $10.00 | $15.00 - $30.00 |
| Half Body | $10.00 | $15.00 - $20.00 | $20.00 - $40.00 |
| Full Body | $15.00 | $20.00 - $30.00 | $25.00 - $50.00 |
Other Services:
| Type | Cost |
| --- | --- |
| Illustrations (figures + Background) | Starts at $20 |
| Comics | Starts at $25 |
| Custom Art Style | 50% Base Price Increase |
Sample Images:
PHASES: Drafting > Sketching > Lineart > Flat Colors > Figure Rendering > Backgrounds / Finalizing
---
Current Projects
Games I'm currently developing and plan to publish soon